5th Gen. Reserva Miraflor sample Toro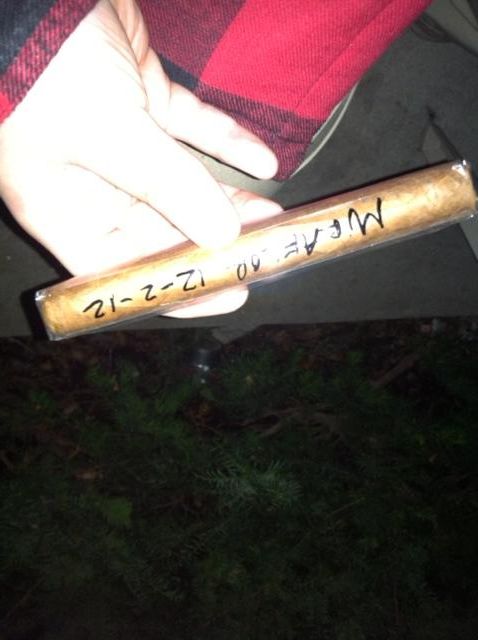 Size: 6 x 50
Wrapper:Nicaragua
Binder:Nicaragua
Filler:Nicaragua
Prelight: the foot of the cigar has a slight barnyard smell with a bit of leather. Wrapper itself smells of cedar and tobacco. The wrapper is a bit lighter than Connecticut shade and has small veins. The cigar is rolled uniformly with no hard or soft spots and the cap is glued on nicely.
Upon cutting, the cigar has a nice draw with slight resistance, just how a cigar is supposed to draw. Prelight flavored are predominantly hay, cedar and leather.
First third: this cigar starts off with a creamy texture on the palate. Nuances of cedar and leather are predominant with a slight nuttiness and "Nicaraguan zing" through the nose. The smoke has a short finish that has a slight bite to it. Despite a breezy night, this cigar has been burning razor sharp so far. The room note is the typical smell you get from a room full of cigars! :r The ash fell buy itself right at the one-third mark.
Second Third: This third was similar to the last, with cedar being the predominant flavor. Slight hints of fruit waver in and out. The smoke is still creamy with a mild-medium body. The finish is still slightly dry, with slight spice on the back of the palate. As the second third ends, the spice has gotten more pronounced and lingers on the tongue and palate. The cedar and spice mingle nicely and give a taste similar to gingerbread. (Tis the season!)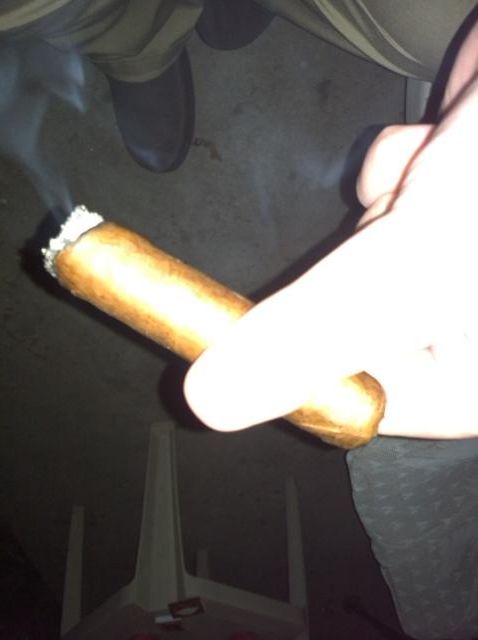 Final third: Catastrophe struck as the 25+ year old lawn chair literally fell out from under me. (Gotta lay off the twinkies!) By the time I got situated again, my cigar had gone out, so I re-lit and have it a quick purge.
This cigar quickly righted itself and I was met with cedar and spice flavors. (Even my sloppy re-light was corrected within minutes). The finish was not as dry as the previous thirds had been and there was a noticeable zest through the nose. Leather flavors show up here and there throughout this final third. The smoke is quite thick now and still velvety in texture. This cigar is now firmly in the medium body scale. The fruitiness that was mentioned earlier has developed into a sort of tangy-ness that follows just after the cedar flavors. This continued until the end of the cigar smoking experience.
Overall: I would say that this is a solid Nicaraguan cigar that brings very rich and warm flavors that I find appealing. I would compare this to a Perdomo Reserva Golf Edicion, which is one of my favorite Perdomo cigars. I have to say this is definitely worth trying at least a 5ver if not a box of these fine smokes!
I would like to thank Andy Madera for the opportunity to review this cigar and I cannot wait to see what he comes out with next!
These can be purchased here:
http://tabacosmundial.com/